Mr. Bill and Phyllis' Net Home
Welcome to our little page on the internet. I have included a few links I frequent for computer help, files, and general information. Those are on the menu called links. We are in the process of updating our pictures.
Below are some of my favorite pictures of us.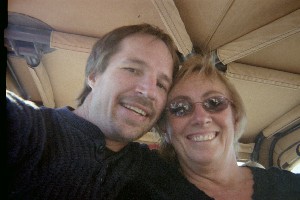 My wife and me. She and I make each other very happy. We laugh and go on many adventures. It is a blessing we got together.
We get to spend lots of time with my parents. We make them join in on some of our adventures because otherwise that old guy just banks his allowance.
| | |
| --- | --- |
| She's an animal!! | We rented an atv in Rockypoint. |
| An interesting park. | Dad in a paper hat. |
We took Mom and Dad out for a ride to courthouse rock.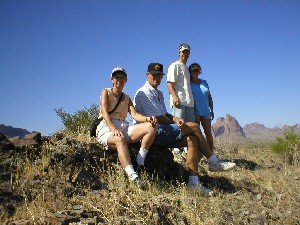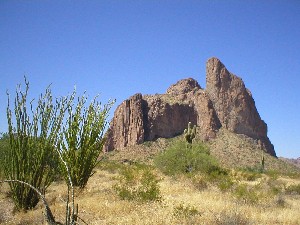 Harquahala AZ
Eagles Page
Be sure to check out these hand-crafted eagles. Each sculpture is unique and can be customized.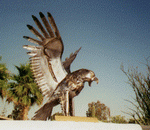 For a special message, click and drag
your mouse from the X to the O.

X EVEN WHEN YOU CAN'T SEE HIM...GOD IS THERE! O
Last Revised: 06-Mar-11